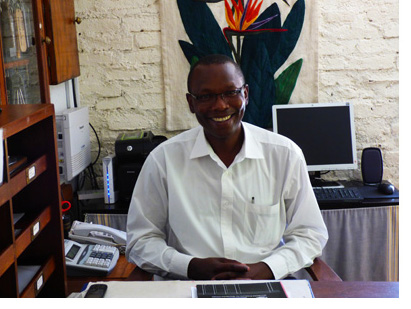 CHECK OUT TIME
Please note that check out time is by 10.00 a.m. Please inform the Front Desk of your departure time. Arrangements can be made at the Front Desk for bag storage etc.
***Remember to return your Key Please!***

ELECTRICITY / GENERATOR
We are on mains electricity. There is generator back-up should the power fail, however, the back-up does not operate between 10.30 p.m. – 6.30a.m. Kindly conserve electricity.
HOT WATER
Heating is by Solar Energy. There is enough hot water for a good shower. Please be conservative of water.
CHAPEL
Chapel Services are held on Sunday at 10 a.m. – 11 a.m.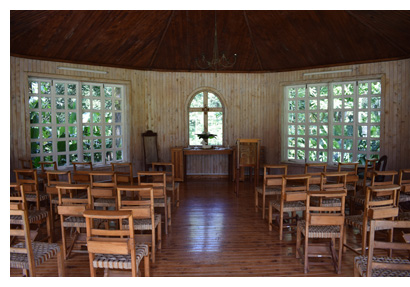 BOOKS
Enjoy our books and magazines but please leave them here for others to read! Return the books to their places in the bookshelves. Thank you.
GAMES
A selection of games is available from the Reception. Please return them intact.
PLANT A TREE
A variety of trees, indigenous to the forest, are available for planting during the rains. Please ask at Reception.
GATE
Please note that the gate to the Lower Garden and nature trail is closed at 6.30 p.m. and opened at 6.30 a.m.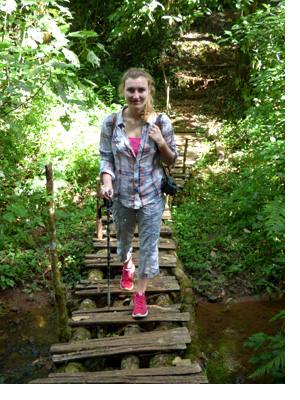 WALKS
The short Lower Garden trail is suitable for all. For the more energetic there is a Nature Trail Circuit to the Yala River and rapids. A guide is a MUST for this walk. Knowledgeable guides are available upon request. Bookings must be made in advance. CHILDREN MUST ALWAYS BE ACCOMPANIED BY AN ADULT! TAKE CARE. PATHS MAY BE SLIPPERY!
We have a detailed list of interesting walks and outings, complete with maps, to make your stay with us at Rondo "Tip Top"! Are you interested in a "Bit of Background" on Rondo? Read Rondo's history.
TIPS
Should you desire to show your appreciation to the staff please make your donation in the office where you will receive a receipt. All donations are divided between all the Rondo staff.
MOBILE PHONES
Please show courtesy in the use of your mobile, so that we maintain a peaceful atmosphere. No mobiles in the dining room please.
DRESS CODE
The dress code is casual. Guests are requested not to wear shorts in the dining room in the evenings for dinner. No caps please in the dining. Please be sensitive to the conservative Kenyan culture and dress modestly.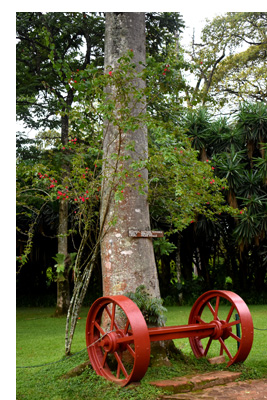 DRINKS
We do not allow guests to bring their own soft drinks or water into the dining room. You may bring your own wine as we are not licensed to serve alcohol.
VALUABLES
A safe is available for locking valuables.
FIRST AID
Please contact the Reception if you need medical assistance.
GUEST COMMENT CARD
Thank you for your comments and suggestions which enable us to improve our service. Please hand in the card at Reception.
Thank you for staying with us. We look forward to seeing you again. Safari njema. Safe travel.
*********************************
Please smoke only in the designated area in the garden. Thank you.


If you have any further queries, drop us a line!