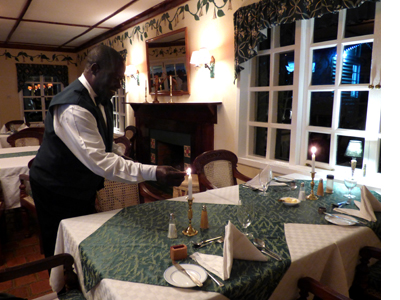 There are two dining halls where you can enjoy your meals whilst indulging in a delightful ambiance of the setting.
The light and airy dining rooms open up onto views of the gardens and the forest beyond. Our guests may be treated to the sight of monkeys enjoying the fine fare on offer in the surrounding trees, whilst enjoying their own fine fare served up from Rondo's kitchen. Both the chefs and dining stewards take care of our guests to make the dining experience a culinary treat.
Candlelit dinners, sustaining lunches and hearty English breakfasts are served in the charming dining rooms; tea and after dinner coffee can be taken in the sitting room, or in your cottage.
Dining Hours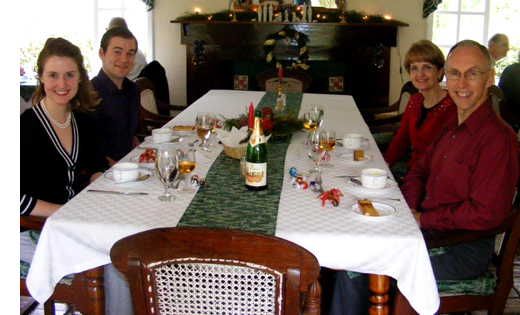 Breakfast - 7.00am to 9.00am
Lunch - 1.00pm to 2.00pm
Afternoon Tea - 4pm (on respective verandas and sitting rooms)
Supper - 7.00pm to 8.00pm (Children - 6.30pm)
*Times can be adjusted with prior arrangement. Please note that we have a set menu, so should you have any dietary requirements, kindly inform front desk in advance. Read our Information card for our Dining Etiquette

For any special dietary requirements, kindly specify in the form below